Web Packages for Global Corporations
Start Up Website Package
$299

$499

Only
3 Unique Pages Design
1 jQuery Slider Banner
1 Banner Design
Contact/Inquiry Form
Social Media Integration

FREE

3 Stock Photos

FREE

3 Months Web Hosting

FREE

3 Months Domain Registration

$30/-

per Additional Page
Speak with us+1-800-515-3106
For Rush Delivery Live Chat Now
Professional Website Package
$499

$899

Only
5 Unique Pages Website
CMS / Admin Panel Support
Mobile Responsive & Cross Browsers Compatibility
2 Banner Design
Complete W3C Certified HTML
Search Engine Submission
Social Media Integration

FREE

6 Stock Photos

FREE

6 Months Web Hosting

FREE

6 Months Domain Registration

FREE

Google Friendly Sitemap

$30/-

per Additional Page
Speak with us+1-800-515-3106
For Rush Delivery Live Chat Now
Premium Website Package
$999

$1299

Only
10 Unique Pages Design
5 Banner Design
Complete W3C Certified HTML
Mobile Responsive & Cross Browsers Compatibility
Special Hoover Effects
Copywriting (5-pages)
Dedicated Accounts Manager

FREE

10 Stock Photos

FREE

6 Months Web Hosting

FREE

6 Months Domain Registration

FREE

Google Friendly Sitemap

$30/-

per Additional Page

FREE

Premium Logo Design Package
3 Initial samples
100% self-created Designs
Unlimited Revisions
Free Copyright Logo Design © Copyright Protection
Speak with us+1-800-515-3106
For Rush Delivery Live Chat Now
100%
Satisfaction Guaranteed
Discuss with Our Experts & Choose the Best Package for Your Business
Call us now

Need Help
Projects Completed
From startups to global brands – we help organisations create products people love to use.

Helping Businesses in All Domains
We've worked with online entrepreneurs from Eastern Europe, Germany and the USA. See what they say about our work:
"Their ability to take a concept and run with it stood out."

Chris Degenaars
Operations & Strategy, Long Drive Agency
"I'm impressed with their ability to get the job done right the first time and in a highly-efficient, timely manner."

Adam Zwingler
Owner & Founder, Inside Out Creative
"As a team, they provide a range of skills and their e-commerce design and development strategy is impressive."

Faustin Matuli
President, Online Retailer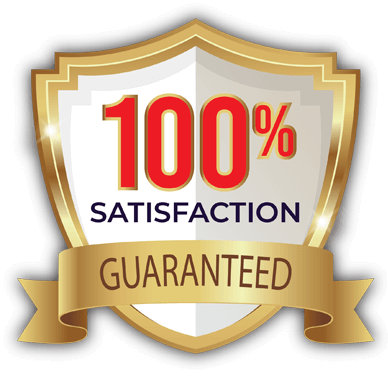 Business Solution
Special Online Website Design Offer of the Month!
Custom Website Design

3 Unique Pages Website
Unique Design Concepts
Content Management System (CMS)
Mobile Responsive & Cross Browsers Compatibility
Complete W3C Certified HTML
1 Banner Design
Upto 2 Stock images

Free

6 Months Domain Name

.com, .edu, .net, .gov, .org

Free

6 Months Web Hosting

99.9% Server Uptime
Unlimited Email Accounts
24x7 Technical Support

Premium Logo Design Package

1 Initial sample
100% self-created Designs
Unlimited Revisions

Free

Copyright Logo Design © Copyright Protection
Special Discount

Dedicated Project Manager
Unlimited Revisions
24 X 7 Customer Support
100% Satisfaction Guarantee*
100% Unique Design Guarantee*
100% Money Back Guarantee*

SEO Search Engine Submission
Content Management SystemWe Offer

WordPress
Joomla
Drupal
WIX
Squarespace
Magento (for eCommerce stores)
Custom Website Design

Free

1 Year Domain Name

Free

1 Year Web Hosting

SEO Search Engine Submission
Premium Logo Design Package

Special Discount

Content Management System
Testimonials
Nearly two decades industry experience
Results that speak for themselves


"They are committed to strong communication."
Corey
President, Online Retailer


"They're responsive and, if they don't know an answer, they'll find it for me."
Greg Kozatek
Founder, Recruiting Service


"They work hard and their team now understands our product better than we do."
Roy Hahn
CPO, Social Networking Startup